Domaine Fillon et Fils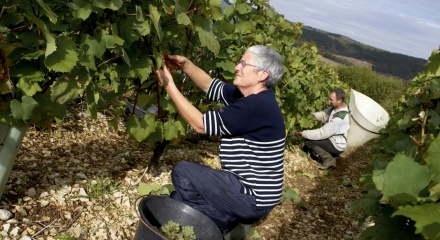 Burgundy
appelation : Chablis, Chablis 1er Cru, Petit-Chablis, Saint-Bris
---
Domaine Fillon et Fils
Located in the charming village of Saint-Bris-le-Vineux, known for its vines and its magnificent church, Domaine Fillon operates a vineyard of 35 hectares from Chablis to Saint Bris.
Hervé and Frédérique joined the family business around the 1990s and today they are the third generation to run the estate.
Together, they work four varieties of vine: Pinot Noir for red wines, Chardonnay, Sauvignon and Aligoté for the white wines.
wines from winery