Domaine Pierre Finon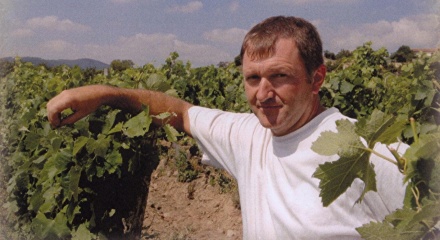 Rhône Valley
appelation : Condrieu, IGP, Saint-Joseph
---
Domaine Pierre Finon
The family estate of Pierre Finon is situated on the hillsides overhanging the right bank of the Rhône Valley, between Valence and Lyon.
At present the estate extends over 20 hectares which include 7 hectares of red and white Saint-Joseph, 6.5 hectares of Vins de Pays and 0.5 hectare of Condrieu.
The french domaine is carefully cultivated since Pierre and Françoise are extremely keen on using method of developing their vines which preserves the environment. This can especially be seen in their respect for the soil and the growth cycle, in how they master the natural way of putting the land under grass, how the soil is worked and also in the rigorous disbudding and green harvesting of the vines.
All this guarantees the quality of our wines.
The grapes are harvested manually and sorted. During the making and maturing of the wine, our constant concern remains the maximum expression of the grape's potential quality and also of the land so that each variety may express itself freely.
Whether red or white, thirst-quenching wines or vins de garde (wines for ageing), our wish remains the same : to offer you authentic wines represent the land on which they are grown and our wine making philisophy.
wines from winery