Château Salettes
Provence Côté d'Azur
appelation : Bandol
---

Château Salettes History

The name of the estate comes from the Gallic tribe SALETTAS who used to live there.
Since 1604, 18 generations of the same family have succeeded one another to cultivate that land, sometimes with mine or pickaxe for the plantations on the stony soil. With, the passing of generations, the ancestors have passed on this the secrets of an ancestral method as well as the love of vine and wine.
In 1965, Jean Pierre Boyer takes back the management of the estate with his father –in –law Léon Ricard: building of a new winemaking cellar in the 80's, replanting on the abandoned "restanques"- terraces soil, clearing, for new plantations on this splendid clayish-calcareous soil made of those typical flat stones called "Lecques".
In 2002, Nicolas Boyer takes the family business again, succeeding his grandfather and his father Jean Pierre. He brings with him a great will of modernity by replanting old terraces ("Restanques") as well and pursuing his father's work modernity and family tradition are the key words of Château Salettes.
After a serious disease, Nicolas leaves as in April 2011, Jean Pierre Boyer takes the management of the estate with the coming of a new director Alexandre Le Corguillé, a winemaker and agronomist. A few of plots are still to be replanted and there will be investments in the cellar and bottling.

Château Salettes: an 18 generations old Bandol, the secret of a « Terroir »

Château Salettes is located by the Mediterranean, between Toulon and Marseille at the foot of La Cadière D'Azur, a medieval village.
The property spreads all in one block over 40 hectares, in the middle of pine-tree, a hundred-year old olive trees and brooms. The vines terraced in "Restanques" are protected from winter freezing thanks to the sea which is never far, seen between the pines.
The soil, very dry and stony, mixed up of clay, limestone, crushed rocks, and makes of The Salettes a unique "Terroir"


Bandol: the junction of a soil and a grappe Variety: Mourvèdre

Royal grappe variety of the appellation Bandol, it represented the identity of the Salettes vineyard. It gives it all its typical character; it provides at the same time of the Salettes red wine. Bandol, between the sea and the "Montagne de la Sainte Baume" more than 1000 meters high, down to the Mediterranean, 8 villages over 1580 ha.
This is a unique dry and sunny climate, with 3000 hours of sunshine a year and an average rainfall of 650 mm every year.
Production of great red wines with a Mediterranean character: minimum 50 percent of Mourvèdre (75-80 % in the red Salettes wines), 18 months on ageing in wine wood casks "Foudres" and 40 hl/ha of maximum output. Only the vines aged more than 8 years can come into the Bandol red Salettes.

wines from winery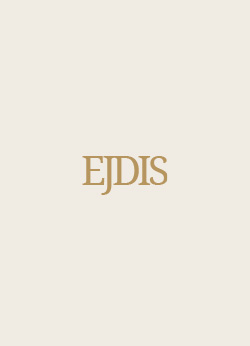 Bandol Blanc Château Salettes Provence Côté d'Azur Bandol
Château Salettes Label of origin: BANDOL WHITE WINE   Grapes :  90% CLAIRETTE POINTUE,   10 % VERMENTINO   Rootstock    : R 110   Soil: clay- calcareous   Plantation density: 5000 plants per hectare,   Harvest        : Manual, with a yield averaging 35 hl/ha, equivalent to one b[...]
+