Château Le Meynieu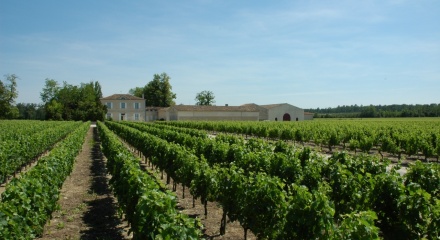 Bordeaux
appelation : Haut-Médoc
---
CHÂTEAU LE MEYNIEU
Château Le Meynieu is located in the heart of the Medoc, close to the village of Saint-Estèphe. This delightful 19th century residence, nestling in a green landscape, is surrounded by 22 hectares of vineyard.
The grapes of this Cru Bourgeois are processed using traditional winemaking and oak barrels ageing techniques to produce a generous wine, highly appreciated for its elegance and delicate bouquet.
Grape varieties : 35% Merlot, 60% Cabernet Sauvignon, 5% Cabernet Franc
Production : 80 to 90 000 bottles
Harvesting - Winemaking : Harvesting when the grapes are at peak ripenesss, Selection of grapes on the sorting table, Traditional wine making methods with thermoregulation temperature control.
Ageing : Very early barreling and maturing for 14 to 19 months in barrels, 30 to 40% of which are renewed annually. Traditional racking from barrel to barrel by candlelight in air-conditioned cellars, Natural fining without filtration.
Average age of the vineyard : 35 years
wines from winery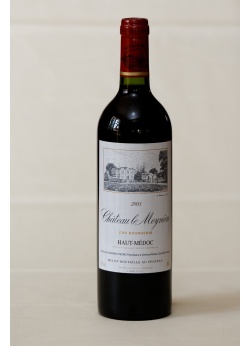 Haut-Médoc - Château Le Meynieu Bordeaux Haut-Médoc
Château LE MEYNIEU Classified Cru Bourgeois du HAUT-MEDOC en 2003 Appellation : A.O.C. HAUT-MEDOC History : In the heart of the Médoc, this charming 19th century residence and vineyard nestle in a verdant countryside. Geographical situation and soil: The château, bordering St-Estephe is locat[...]
+