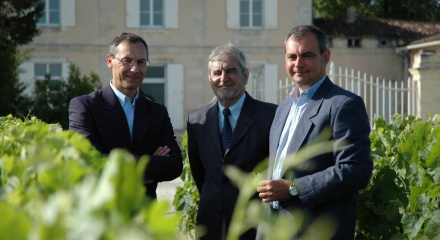 Bordeaux
appelation : Saint-Estèphe
---
Château LAVILLOTTE - GRAND CRU DE SAINT-ESTEPHE
Appellation : A.O.C. SAINT-ESTEPHE
History : In 1962, this ancient vineyard, reduced to a few old and poorly tended vines, was completely restored with the greatest care by the present owner.
Geographical situation and soil : This estate is marvellously located on clayey chalk and stony subsoil.
The vineyard : Size of the estate : 6 acres.
Blend of grape varieties : 70% Cabernet Sauvignon, 30% Merlot.
The average age of the vines is 30 years.
Wine making : With a wonderful exposition and planted with prime stocks, the vineyard is most carefully tended and benefits from accomplished methods of cultivation. The harvest, vinified in the traditional way, is aged in oak cask and put into bottles which are kept in underground cellars, admirably suited for ageing.
Wine charateristic : The resulting wines are powerful with melting tannins and much appreciated for their remarkable finesse and delicate bouquet.

Production : 5000 cases, or 60 000 bottles.
wines from winery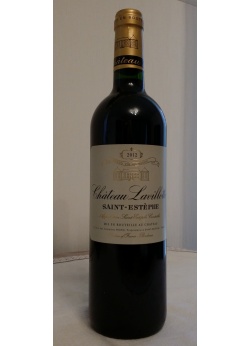 Saint-Estèphe - Château Lavillotte Bordeaux Saint-Estèphe Grand Cru
Château LAVILLOTTE - GRAND CRU DE SAINT-ESTEPHE Appellation : A.O.C. SAINT-ESTEPHE History : In 1962, this ancient vineyard, reduced to a few old and poorly tended vines, was completely restored with the greatest care by the present owner.. Geographical situation and soil : This estate is mar[...]
+